The Project
The mission objective was simple – design a space heating system which kept customers warm and also fits in with the building's modern aesthetics.
For a job of this complexity, BN Thermic sent an engineer to site to measure up and design the heating scheme.
Radiant cassettes give off no noise, draught or light output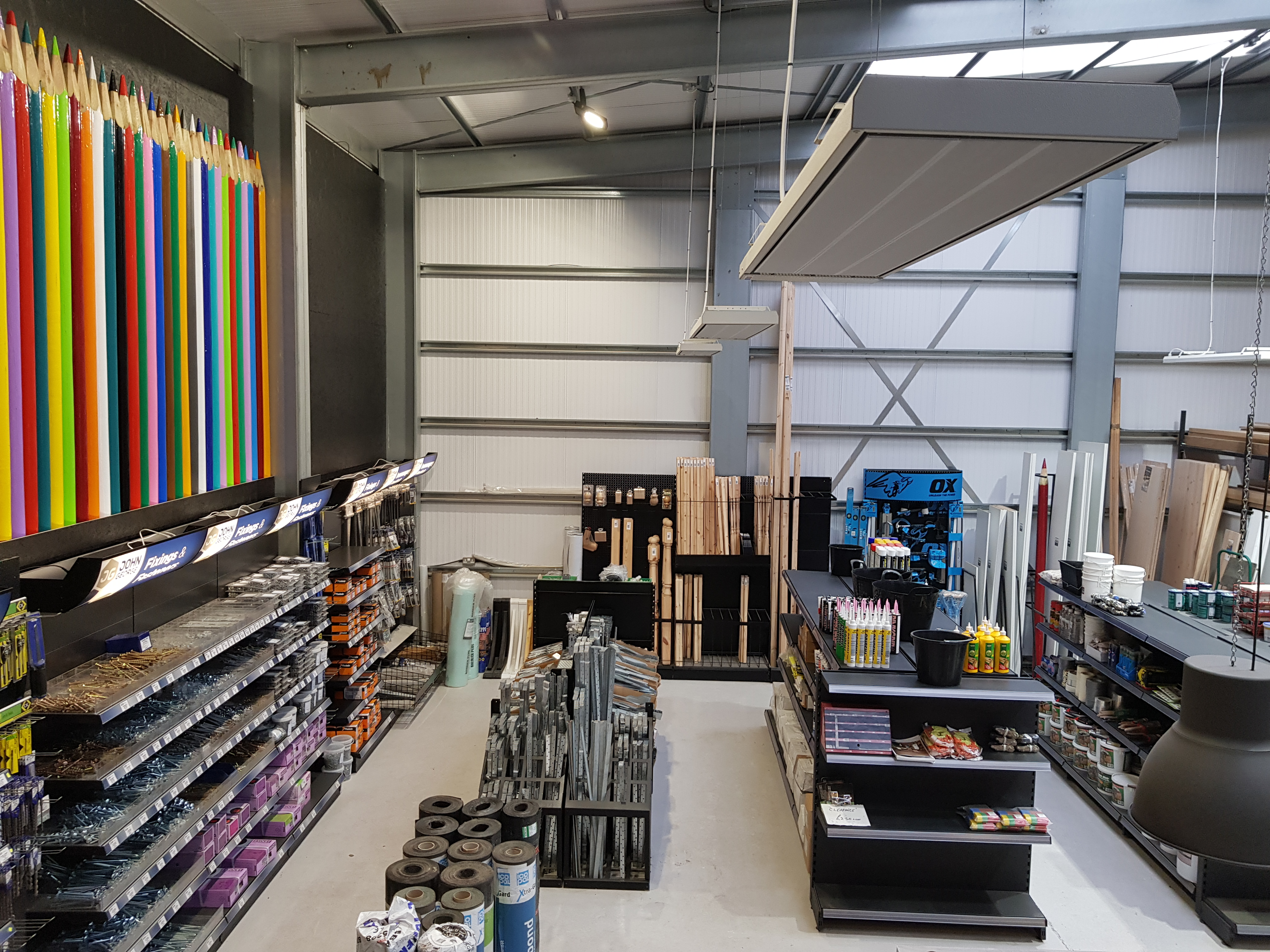 Radiant cassettes can be ceiling mounted, wall mounted or suspended on chains 
The Solution
Often for a project this size, BN Thermic would quote large industrial fan heaters and a destratification unit to help move warm air around. However, given the modern décor of the showroom, they opted for longwave radiant cassettes which provide a total heating solution and look the part!   
In the end, BN Thermic specified 6 x 3kW longwave radiant cassettes to be controlled via a tamperproof black bulb thermostat. They also specified a 13.5kW commercial air curtain to be installed above the main entrance.  
Longwave Radiant Cassettes
Longwave radiant cassettes provide comfort heat with no light, draught or noise output. This made them ideal for the showroom as they can be mounted up out the way and virtually go unnoticed.
A huge advantage of longwave radiant cassettes is their economy. The cassettes' gentle radiant effect means an 'experienced temperature' can be up to 4°C warmer than the actual air temperature. This means a thermostat can be set up to 4°C lower which equates to a huge saving across a winter!
Click here to learn more about longwave radiant cassettes.  
Cassettes can be easily integrated into a lighting design and go virtually unnoticed when installed 
BN Thermic air curtains are hand assembled in the UK 
Commercial Air Curtain
Like any busy commercial premises, the automatic entrance door to the showroom is constantly opening and closing. 
To offset heatloss and reduce the effect of draughts, BN Thermic suggested a 13.5kW commercial air curtain be positioned over the main entrance door.
Click here to learn more about commercial air curtains.
The Finished Project
As you can see from the photos the job was a huge success and the radiant cassettes look the part.
We would like to congratulate Paul at P Cornell Electrical & Building Services on an excellent install and thank him for meeting us on site once the job was completed.
Also a big thank you goes to Andy Betts and his team at GDA Electrical Wholesalers for arranging the site visit. 
The finished project was a huge success 


BN Thermic offers free of charge site visits nationwide for any commercial or industrial heating project. Call us today to discuss a project on 01293 547 361.
Video Case Study
Here is a video case study we put together of this project.